HI-TECH
Paintless Dent Removal
Paintless Dent Repair (PDR) is an industry-recognized process, used to repair auto body damage such as dents, dings, creases, and hail. A vehicle's outer panels are restored by using a collection of techniques and specialized tools without harming the original paint finish. Paintless Dent Repair is used as an alternative to conventional auto body repair technique and is acknowledged as the preferred method for hail damage repair by insurance companies worldwide.
The Benefits of PDR include:
• Retention of original factory paint finish
• Reduction in repair lead time and cost versus conventional repair methods
• Helps to maintain vehicle resale value
• Environmentally friendly
Contact Us for more information.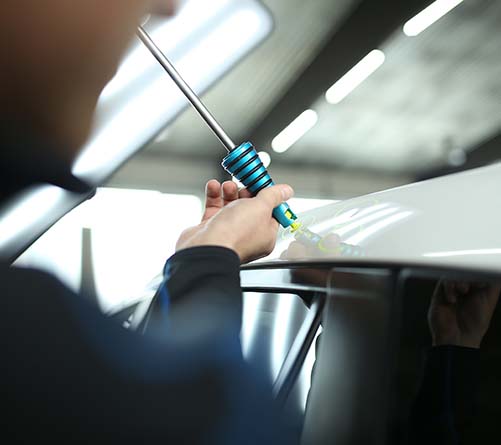 HAIL CATASTROPHE SERVICES